2018. Unapologetically Living.
From personal growth, milestones accomplished, and my growing curiosity for whats happening around the world – 2017 taught me more than I could ever imagine.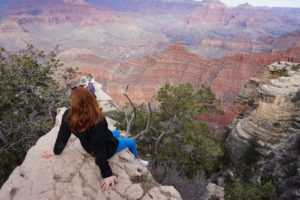 I learned that you will be right…but you will also be wrong. Many times. Accept it because it is in those times where we are wrong that we throw ourselves into a learning experience…and what more could we ask for?
I've learned that comfortable isn't always good. Comfortable is usually a safety net. What is good? Taking that step. Whatever it may be. Big or small. That step usually leads us into the world of growth. Not only will that step teach us but it will teach those around us to do the same.
I learned to surround myself with GOOD people. Not just any people for the sake of doing so. People who are inspired by small acts, motivated by hard work, enjoy the entire journey, and who dream BIG. The people in 2017 taught me to take risks, share knowledge but to also listen, and that it is OKAY to dream too big. These people showed me how hard work can take us anywhere we want and that people really do make this world go around.
I've learned to lean on others every once in awhile. When we lean on others, it is not a sign of weakness, rather a time when we are just asking for a different perspective on life. I think this lesson will be written on a separate blog because it may have been the greatest lesson of them all. So stay tuned…..
I learned that it is OKAY to watch priorities shift. It doesn't mean anything needs to take back burner, it just means we are growing, learning, and finding other parts of life we are passionate about. It doesn't mean you have to drop something that was once on the top of your priority list it just means you are looking at that same list with a different point of view and a few other additions.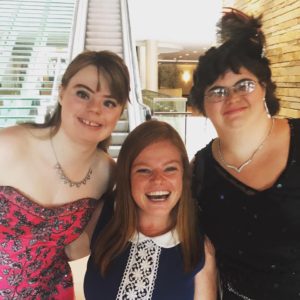 I learned that we live in a world where diversity is not appreciated as much as it should be. Think about this? What if a book was made up of a bunch of blank white pages? Pretty boring, huh? Just because someones beliefs are different, they look different than you, or they live in another part of the world doesn't mean we should not appreciated or look down on them. One of the greatest gifts we are given is the ability to have an open mind and man, do people not use that gift as they should be using it. I learned that the greatest lesson is taking the time to listen to others, research, and experience things outside OUR life. Try it, I dare you.
I learned as humans we do not take enough time to BE. Instead, we are too worried about DOING. Think about it. We have "to do lists " compiled of places we want to go, chores we need to get done, things we need.. etc. Now think about how many times did you take time to BE in the moment during those times. Did you go on vacation for the perfect instgram picture or did you go on vacation to enjoy the time away from your normal routine, to talk to locals, enjoy the culture, to make memories with friends and family, and most importantly – to live. I learned what it means to be a human BEING.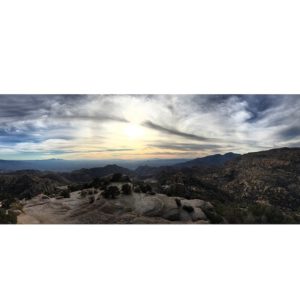 So whats next, 2018? Unapologetically Live. Say how you feel. Travel where there is adventure. Live with intention. Surround yourself with people who are passionate. Continue to dream too big. And do what makes YOU happy.
I challenge you all to do the same.
I know it's been awhile since I wrote last. I'm sorry. I'm hoping in 2018 I'll have an easier time putting my thoughts and ideas to paper. 
Until next time
MK